Lasik, Cataract, Chronic Dry Eye, laser vision correction fredericksburg, laser vision correction culpeper, laser vision correction, dry eyes treatment, dry eye symptoms, treatment for dry eyes, laser vision institute, photo refractive keratectomy, cataract fredericksburg
Lasik
Cataract
Chronic Dry Eye

Congratulations to Vista Eye Specialists – Binoy R. Jani, MD on being the on top Optometrist in Fredericksburg ranking of 2016.
Verified by Opencare.com


Culpeper Office
888-393-5264
18460 Crossroad Parkway
Culpeper, VA 22701
(at the intersection of Lovers Lane and Crossroad Parkway)Show MapHide MapShow Map
Monday – Friday
8:30 AM – 5:00 PM
Saturday & Sunday
Closed
Excellent result with multi focal lense implant. Now at 55 years old, I had my second cataract surgery which was done by Dr. Jani. He suggested a multi focal lense implant and I couldn't be happier with the results! It is wonderful to be able to read again without glasses! Very happy patient!

Fredericksburg Office
888-393-5264
927 Maple Grove Drive Suite 209
Fredericksburg, VA 22407
(located behind Bed Bath and Beyond, and Gander Mountain on Route 3)Show MapHide MapShow Map
Monday – Friday
8:30 AM – 5:00 PM
Saturday & Sunday
Closed
Why didn't I do this sooner. Thank you Dr. Jani and your entire staff for a wonderful experience. It is so great to be able to see colors again. I did not realize cataracts had such an effect on seeing colors. Not to having to wear glasses. It's like a new lease on life. I would highly recommend Dr. Jani.

At Vista Eye Specialists, we are dedicated to providing you with better vision through better care. Our mission is to provide the finest quality eye care by delivering exceptional medical and surgical results and achieving optimal patient outcomes through investment in advanced technology, continuing education, and access to the latest clinical information. We will take the time to listen to each of your concerns and maintain a comfortable and friendly environment for your eye care.
Binoy R. Jani, M.D. is a Board Certified ophthalmologist and surgeon fellowship trained in Laser Vision Correction, Cornea, and External Disease. He also serves on faculty in the department of ophthalmology as an Assistant Clinical Professor at the University of Virginia. Dr. Jani provides personalized care with his extensive knowledge and experience to ensure patients receive the best possible care available.
Welcome to Vista Eye, VA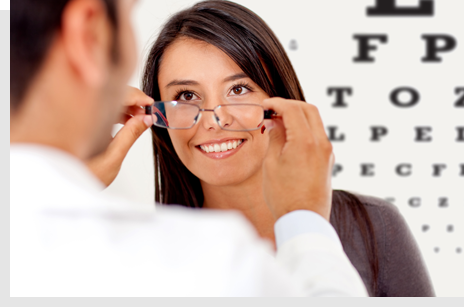 services Offered at Vista Eye, va
We look forward to taking care of you and your family. Thank you for visiting our website and entrusting us with your eye care needs.
Please contact Vista Eye for more information, or to schedule an appointment call toll free (888) 393-5264.