Lasik, Cataract, Chronic Dry Eye, laser vision correction fredericksburg, laser vision correction culpeper, laser vision correction, dry eyes treatment, dry eye symptoms, treatment for dry eyes, laser vision institute, photo refractive keratectomy, cataract fredericksburg, Dry Eyes Treatment
dry eyes treatment
Cataract
Chronic Dry Eye
At Vista Eye Specialists we focus on the total health of your eyes. Some of our expertise include:
CORNEAL TRANSPLANT
At Vista Eye, we have the special expertise required in the management of corneal disorders, especially in situations where corneal transplantation (the surgical replacement of the cornea) is needed. The cornea is the clear dome that serves as the window into the eye. The cornea bends light rays that focus on the retina in the back of the eye. Whenever the shape or clarity of the cornea is altered the patient experiences a loss of visual acuity. Often injury or disease can affect the cornea rendering this normally transparent tissue to become cloudy, ultimately limiting one's level of vision. If the cloudiness is significant, corneal transplantation may be necessary to remove the cloudy cornea and restore good vision.
There are many indications for corneal transplantation. Some of the more common ones include: Fuchs Corneal Endothelial Dystrophy, keratoconus when acceptable vision can no longer be obtained with glasses or contact lenses, corneal scarring as a result of injury, scarring that is the result of corneal infections, and failure of a previous corneal transplant.
Unlike cataract surgery where visual improvement is often seen within days, the healing process after corneal transplant surgery is typically much longer. While a patient is usually able to see well enough to perform most activities of daily living in the days following a corneal transplant, complete visual recovery is a slow process that takes 6 to 12 months or even longer. In addition, eye drops are usually necessary throughout this entire timeframe. With the technologically advance technique of partial corneal transplantation (DSEK) your recovery time may be significantly shortened. Ask Dr. Jani which corneal transplantation technique is right for you.
With proper care and follow up the surgical results can be excellent, helping many patients to regain vision and independence.
DSEK: PARTIAL-THICKNESS CORNEAL TRANSPLANTATION
Descemet's Stripping Endothelial Keratoplasty (DSEK) is one of the more recent techniques in corneal transplantation. A DSEK procedure is a partial-thickness corneal transplant that replaces only the endothelial layer. This advanced technique, where appropriate, is a significant improvement over the standard corneal transplantation operation. The surgery itself takes less time with an experienced eye surgeon, involves a smaller surgical incision, requires far fewer stitches, heals faster and more reliably, and the vision returns faster.
There are several advantages to the DSEK operation compared to standard corneal transplant surgery. Since only the thin inner layer of the cornea is replaced, over 90% of the patient's own cornea remains behind contributing to greater structural integrity and may reduce the incidence of rejection. The smaller incision offers several benefits over traditional methods of corneal transplant such as Penetrating Keratoplasty (PKP). Because the procedure is less invasive, DSEK leaves the eye much stronger and less prone to injury than full-thickness transplants. Additionally, DSEK has a more rapid rate of visual recovery. Vision is typically restored in one to three months rather than one to two years.
Who are candidates for DSEK?
Only patients with endothelial cell problems are candidates for DSEK. Patients with corneal scarring or other conditions will still require the full-thickness corneal transplantation procedure. There is a risk of the thin button of endothelium becoming displaced within the first few days or weeks after surgery and requiring a return trip to the operating room to reposition it, or the operation can be repeated with another button of donor endothelium. If the DSEK fails, either after one or multiple attempts, a traditional corneal transplant operation can still be performed.
EYE LID SURGERY / BLEPHAROPLASTY
Vista Eye offers the state-of-the-art eyelid surgery to minimize the signs of aging around the eyes.
Eyelid surgery (blepharoplasty) is a surgery that reshapes the upper eyelid and/or lower eyelid by the removal of excess tissue. It can reduce sagging or puffiness, folds, and under eye "bags" that create a tired or stressed appearance. Blepharoplasty may be recommended for you if your vision is impeded by skin hanging down around your eyes. More than any other facial feature, the eyes have a tremendous impact on your appearance, and are often the first feature to show signs of aging. With blepharoplasty surgery, Dr. Jani can remove the excess skin and underlying fat.
The blepharoplasty procedure is performed by making small external incisions along the natural lines of the eyelids, such as the creases of the upper lids and below the lashes of the lower lids. The skin is then separated from the underlying fatty tissue. Finally excess fat and excess skin are removed and the incisions closed. The procedure typically takes 30 minutes to two hours and the initial recovery takes one to two weeks for the swelling and bruising to resolve, while final results can be seen after several weeks to a few months.
PTERYGIUM SURGERY
Pterygium is a dense growth of tissue that grows across the cornea. Although the exact cause is unknown, it usually describes the condition of hazy vision and eye irritation usually caused by over-exposure to the sun's harmful UV rays or environmental irritants like dust and wind. When a pterygium is large, it can become inflamed and painful. It can also cause blurry vision because it interferes with the focusing ability of the eye. In extreme cases, the pterygium can grow completely across the front of the eyeball and lead to significant loss of vision.
At Vista Eye, the removal of pterygium may be a simple, in-office procedure that only takes about 10 minutes to perform. The surgeon will administer a local anesthetic to help the patient remain comfortable throughout the procedure. The pterygium will be removed in a no-stitch surgical procedure, after which the patient may experience some redness and irritation. To soothe the discomfort, your eye surgeon will prescribe an antibiotic ointment and patch the eye, which should be worn overnight. The patient will be required to return to our office the day after his or her procedure for follow-up treatment. There is very little downtime associated with pterygium removal, with most patients able to return to work and normal activities the next day.
If left untreated, the pterygium growth will most likely continue to the point that it will take over a significant part of the cornea, at which time the patient's vision could be almost completely blocked. Success rates with pterygium removal are typically very high, although there is a chance the pterygium may grow back following removal. If you are suffering from redness, irritation and blurry vision and are unable to find relief from glasses, contacts and artificial tears, you may be a candidate for pterygium removal.
GLAUCOMA
Glaucoma is a leading cause of blindness in the United States. Glaucoma is a disease of the optic nerve. When the pressure inside the eye rises, the optic nerve is damaged. The optic nerve connects the eye to brain, so that this affects the transmission of information from your eyes to your brain, resulting in eventual vision loss. The condition often develops over many years without causing pain or other noticeable symptoms – so you may not experience vision loss until the disease has progressed. Once diagnosed, glaucoma may cause irreversible optic nerve damage and blindness – there is no better reason for regular eye exams. With annual eye exams, vision loss from glaucoma can be prevented. Read More
MACULAR DEGENERATION
Macular degeneration is a medical condition usually of older adults that results in a loss of vision in the center of the visual field (the macula) because of damage to the retina. The macula is a part of the retina in the back of the eye that ensures that our central vision is clear and sharp. The macula is used for reading, driving, recognizing faces, and watching television.
Age-related macular degeneration (ARMD) occurs when the arteries that nourish the retina harden. Deprived of nutrients, the retinal tissues begins to weaken and die, causing vision loss. Patients may experience anything from a blurry, gray or distorted area to a blind spot in the center of their vision.
Macular degeneration is the leading cause of legal blindness in people over age 55. Macular degeneration doesn't cause total blindness because it doesn't affect the peripheral vision. Symptoms include a gradual loss of the ability to see objects clearly, a gradual loss of color vision, distorted or blurry vision, and dark/empty areas appearing in the center of your vision. Possible risk factors include genetics, age, diet, smoking and sunlight exposure.
Regular eye exams are highly recommended to detect macular degeneration early and prevent permanent vision loss. Recent developments in ophthalmology allow doctors to treat many patients with early-stage ARMD with the help of lasers and medications.
DIABETIC EYE EXAM
Diabetic retinopathy is a complication of diabetes that weakens the blood vessels that supply nourishment to the retina (the light-sensitive lining in the back of the eye where vision is focused). These weak vessels can leak, swell or develop thin branches, causing a loss of vision. Changes to your vision may not be noticeable at first. But in its advanced stages, the disease can cause blurred or cloudy vision, floaters and blind spots and eventually, blindness. This damage is irreversible.
Diabetic retinopathy is the most common diabetic eye complication and a leading cause of blindness in American adults. Macular edema, which is leaking fluid that causes blurred vision, often occurs with diabetic retinopathy.
Fortunately, diabetic retinopathy is preventable. Your risk is reduced if you follow your prescribed diet and medications, exercise regularly, control your blood pressure, and avoid alcohol and cigarettes. Regular eye exams are an integral part of making sure your eyes are healthy.
Diabetic retinopathy can be detected through a comprehensive dilated eye exam. Although damage caused by diabetic retinopathy cannot be corrected, patients diagnosed with the condition can be treated to slow its progression and prevent further vision loss. Treatment modalities include laser, medications, and surgical procedures.
DRY EYE
Dry Eye Syndrome (Keratitis Sicca) occurs when the eyes aren't sufficiently moisturized, leading to itching, redness, and pain from dry spots on the surface of the eye. The eyes may become dry and irritated, characterized by a scratchy, gritty feeling, because the tear glands don't produce enough tears or because the tears themselves have a chemical imbalance, which is caused by abnormal tear composition resulting in rapid evaporation or premature destruction of the tears.
Your eyes require a constant layer of tears to lubricate, nourish, protect and cleanse your eyes. With chronic dry eye the underlying changes of the health of the tear-producing glands and their inability to produce the correct amount of tears results in a tear film that does not provide proper nourishment or protection. This may lead to the irritating symptoms of dry eye. Dry eyes can occur as a result of aging, environmental factors, medical conditions, or medication side effects.
Dry eye is not only painful, but it can also damage the eye's surface and impair vision.
Fortunately, many treatment options are available. Non-surgical treatments for dry eye include increasing humidity at home or work and use of artificial tears or moisturizing ointment. Many individuals benefit topical drops that increase tear production from the surface glands on the eye. If these methods fail, our eye surgeon can insert small punctal plugs in the corners of the eyes to limit tear drainage or close the drainage tubes in the eyes in a simple office procedure. The plugs help retain tears and give many patients relief from the symptoms of dry eyes. In addition, eyelid surgery is also a solution if an eyelid condition is causing your dry eyes.
Do You Have Dry Eye?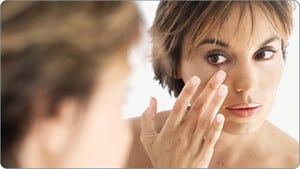 Every time you blink, tears are spread across the front surface of the eye. Your eyes depend on a flow of tears to provide constant moisture and lubrication to maintain eye health and comfort. When the volume or consistency of the tear system becomes imbalanced, you might experience dry eyes.
When tears do not adequately lubricate the eye, a person may endure:
Sensitivity to light
Blurred vision
Burning sensation
Discomfort in windy or dry conditions
A gritty sensation
Redness
Eye Fatigue
Although the symptoms often start as minor inconveniences, the effects of dry eye are progressive and can worsen over time, potentially leading to severe discomfort or blurred vision.
Not Enough Tears?
Tears are necessary for your overall eye health.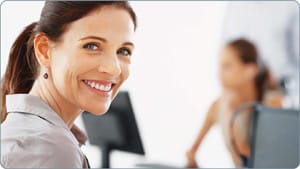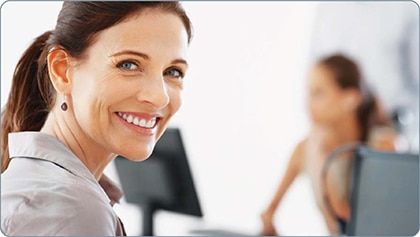 Dry Eye occurs when the eyes do not produce sufficient tears properly or the tears  evaporate too quickly. Without proper treatment, inadequate tear production can make daily activities frustrating, affecting your personal and professional life, from reading or watching TV, to driving or working on the computer.
The most common form of Dry Eye is the Evaporative form, which affects 8 out of every 10 dry eye cases (86%). This indicates a shortage of oil on the surface of your tears, leading them to evaporate faster than normal. This shortage of tear oil is caused by a blockage in your eyelid (Meibomian) glands and is referred to as Meibomian Gland Dysfunction (MGD).
Eye Questionnaire Form
Botox / Cosmetics
At Vista Eye, we offer procedures not only to improve your vision, but also to improve your life. Our doctors can help improve your appearance with these simple office procedures for that youthful look:
BOTOX
If BOTOX® Cosmetic is a simple, nonsurgical, physician-administered treatment that can temporarily smooth moderate to severe frown lines between the brows in people from 18 to 65 years of age. It is the only treatment of its type approved by the Food and Drug Administration (FDA).
Over the years, we develop facial habits which result in the repeated muscle movement or contractions causing the skin over the muscles to wrinkle. Gradually the wrinkles become more pronounced and lasting, remaining there even when the muscles are not contracted. Typically, these facial movements results in frown lines on the forehead, lines around the mouth, and crow's feet around the eyes.
The Botox® Cosmetic is a purified protein from the clostridium botulinum bacterium, which prevents the muscles from contracting, thus preventing frown lines from being repeated, during the months that the treatment lasts. The Botox injections are made directly into the frown muscles, several in one treatment.
The advantages of BOTOX® include the quick treatment, about ten minutes, with no downtime for recovery, so you can have the treatment done during your lunch hour. The improvements are noticeable within days and can last up to four months (results may vary). No anesthetic is required, although you may have the area numbed if you desire.
If you would like to reduce the appearance of aging on your face but are hesitant about undergoing cosmetic surgery, Botox® may be a good option for you. It smoothes the forehead, especially those frown lines, the wrinkles around your eyes, and refreshes your whole face.
EYELID REJUVENATION
Eyelid rejuvenation, or upper- and lower-lid blepharoplasty, is a surgical procedure that leads to a more youthful appearance. This procedure removes excess skin and fat cells that cause upper eyelids to droop and the area under the eyes to sag. Fine lines and crow's feet can also be removed. For more details about this procedure, see Eye Lid Surgery/Blepharoplasty .
LESION / SKIN GROWTH REMOVAL
At Vista Eye, our doctors can help improve your appearance by removing small lesions and / or skin growths on the face and neck that may be hereditary or have developed through the natural aging process over the years. Our experienced surgeon can perform a simple office procedure to remove these lesions and skin growths for an immediate improvement to your complexion.