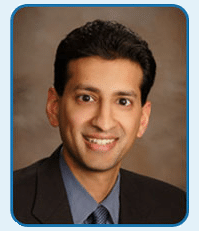 The skill of your cataract surgeon is ultimately the most important criterion to achieve excellent outcomes. However, the technology of laser used during laser-assisted cataract surgery is also crucial. The right laser technology can make surgery quicker and smoother, and produce better visual outcomes.
The team at Vista Eye Specialists is impressed with the LENSAR laser system, the first laser cataract system built from the ground up with cataract surgeons in mind. Read on as we outline some of the unique benefits.
Enhanced Treatment Planning for Patients with Astigmatism
The team behind LENSAR understands that the majority of cataract patients also have astigmatism, and they created the laser with these patients in mind. The LENSAR is outfitted with special features to optimize treatment planning for patients with astigmatism. Iris registration technology is used to allow for accommodation of cyclotorsion delivering enhanced outcomes for patients.  For example, there is a feature of the software to make intrastromal markings and capsular bag markings, which serve as a reference point used to align the toric IOL.
Cataract Density Imaging
LENSAR automatically measures and categorizes the density of the cataract and determines the location of the cataract's nucleus. This helps to increase efficiency during treatment and reduce the amount of laser energy required to break up the cataract before removing it from the eye.
Automatic Fragmentation Patterns
The laser system's software allows surgeons to select a pre-programmed, surgeon-customized fragmentation pattern based on the density of the cataract. This makes the procedure more efficient and can cut down on time between the imaging and treatment steps.
If you have any questions about the laser-assisted cataract surgery technology, please call us at 1-888-EYE-JANI (393-5264) or email us.